On March 29, Pisces Sports, a subsidiary of Guangzhou Light Industry Group, which has just completed the event service as the global partner of WTT and the official designated sports equipment supplier for the "14th National Games" table tennis project, officially announced the "new action". Signed a strategic cooperation agreement with Guangzhou Football Club, the first "eight-time champion team" in the history of the Chinese Super League. Earlier, Wang Xiaodong, chairman of Pisces Sports, said in an interview during the National Games that Pisces Sports will strive to become an internationally renowned sports brand and build a Pisces sports industry ecosystem.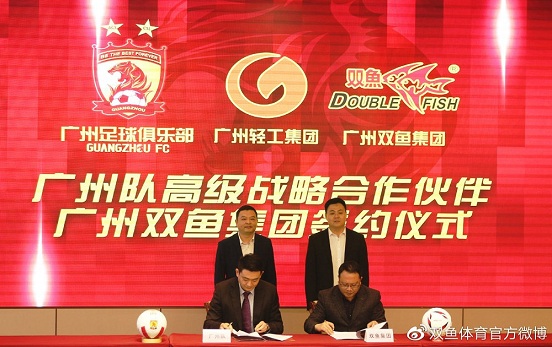 Representatives of both parties signed a senior strategic partnership agreement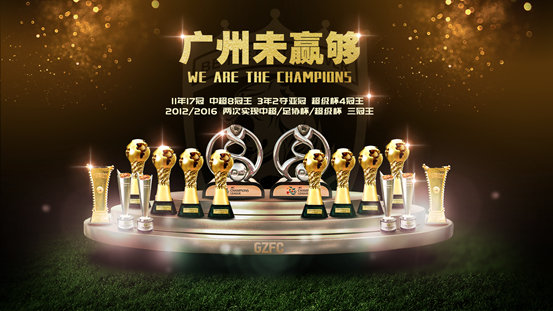 It is reported that the cooperation between Pisces Sports and Guangzhou Football Club will establish a long-term, stable and close partnership. Zhao Xianglin, general manager of Pisces Sports, said at the signing site that Pisces Sports and Guangzhou Football Club will fully strengthen the development and cooperation of top football business resources in Asia and China, and at the same time give play to their respective strengths, cultivate youth football training and event services, and develop fan products. , sports apparel and other aspects of business cooperation.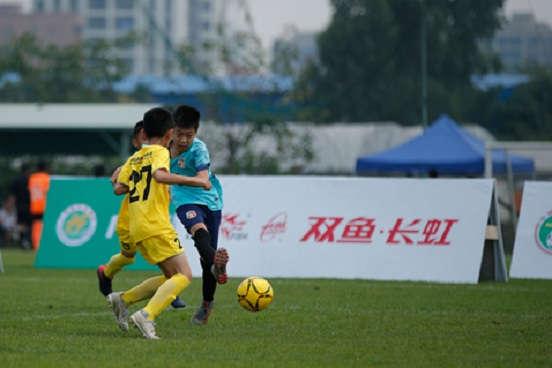 According to Zhao Xianglin, Pisces Sports, as one of the largest sports equipment and equipment manufacturers in China and a national sports industry demonstration unit, has been rooted in the three major sports products business for a long time. Designated balls for football competitions, competitions between college and middle school students in Guangdong Province, and balls for the Guangzhou Senior High School Entrance Examination Sports Ball Test Project. The complementary advantages and strong alliance with Guangzhou Football Club this time declares that Pisces Sports has taken an important step in exploring and cultivating the development of the football industry, and it is also an important step for Pisces Sports to deeply enter the sports industry and build an industrial ecosystem.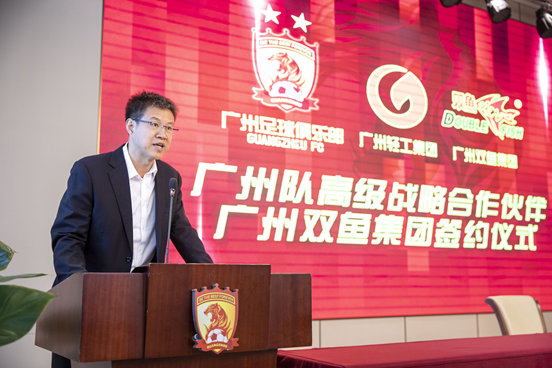 Zhao Xianglin, general manager of Pisces Sports, delivered a speech
In June 2021, the Guangzhou Municipal Party Committee and the Municipal Government issued the "Opinions on Guangzhou's Construction of a "Chain Length System" to Promote High-Quality Development of the Industry", and Guangzhou Light Industry Group Pisces Company was selected as the "Total Chain Master of Guangzhou Sports and Fitness Industry Chain". "unit.
Relevant leaders of Guangzhou Light Industry Group said that the group will vigorously cultivate and develop the sports industry business with Pisces as the core. During the "14th Five-Year Plan" period, Pisces will promote sports services and sports apparel on the basis of consolidating the advantageous business of sports equipment. Business development, forming an industrial interaction pattern of "one main body and two wings", giving full play to the leading role of "chain main" enterprises, and striving to lead Guangzhou's sports and fitness industry to a new level, opening a new chapter for Guangzhou to build a world famous sports city.